CHETTINAD FARMS PANNIMADAI
THUDIYALUR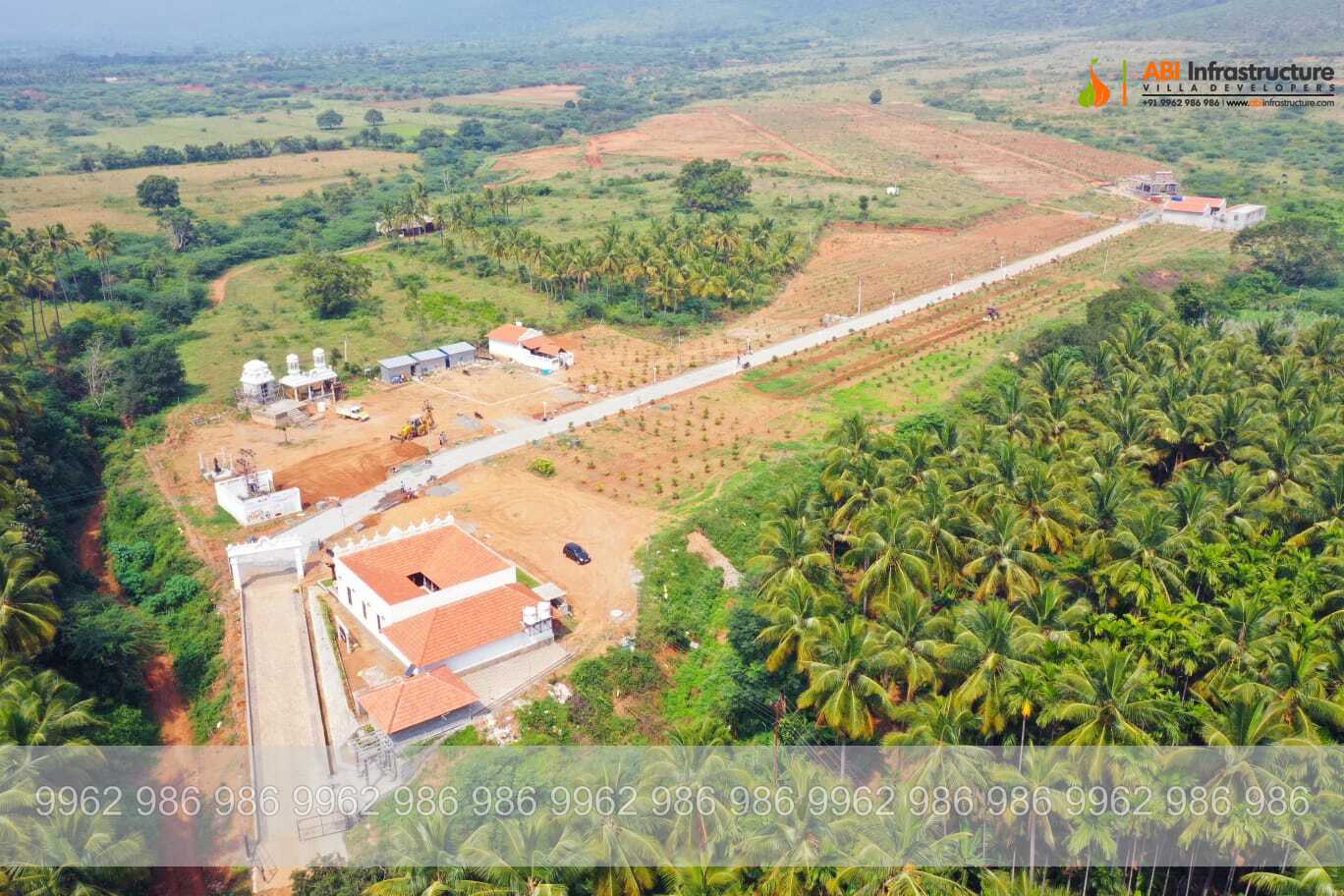 PROJECT INFORMATION
Total Area - 27 Acres
Total Units - 81 Units
Land Area - 21 Cents Above
Location - Thudiyalur
Highlight - Surrounded with WesternGhats
Road Width - 30 Feet Wide Road
CHETTINAD FARMS PANNIMADAI - THUDIYALUR
Ethereal and vintage from the outside, every villa is equipped with all the modern amenities from the inside. The interiors resonate with the royal legacy complimented by everyday to day comfort needs. For your entertainment the multipurpose clubhouse includes a fully functional billiards table, football table, party hall, gym, and recreational center, and a not to miss antique museum cum souvenir store to back memories of the bygone times.

The phase one completion includes an aesthetically designed Infinity swimming pool, a traditional restaurant serving authentic Chettinad food, with a separate kitchen and seating for vegetarian and non-vegetarian options, and a wellness spa along with yoga space to rejuvenate your mind, body, and soul.
To invest in your future Real Estate Properties, Farm Lands and Agriculture lands in Pannimadai, Coimbatore great place to start your investment journey. this farm's lands are structured and developed in ever-green Chettinad style which brings you to the new world of peace covered by a greeny bedsheet.
This is the Atmosphere that gives nature blessed resources as a backbone for your agricultural and farming activities and helps you improve your cultivation in a rich amount. The best place to start your Agriculture is Pannimadi near Thudiyalur.
The farmlands in Pannimadai have rich mineral content such as nutrients, fertilizers, and moisture, that will increase your production of fruits and vegetables. The place was surrounded by a coconut grove which brought fresh air and a pleasant atmosphere.
Abi Infrstructure is, an established Property Developer having a great portfolio for helping first-home buyers find their Dream homes with modern Amenities in Coimbatore's Prime locations and Investors to find the best properties to invest in with high growth potential for growing their wealth consistently.
We are developing your future Properties with professional developers in a futuristic manner, we will help you grow your financial status through Real Estate investments and first-time home buyers to find their dream home.
Book your Property visit through just a dial Call now, to secure your Investments: +91 99629 86986.
PROJECT AMENITIES
24 X 7 Guard
Children Play Area
Entrace Arch
Tar Road
Street Light
Gym
Restaurant
Solar Fence
Swimming Pool
Do you have any plans for future investments!
Investing in real estate can be successful, but going it alone can be challenging and highly risky. Not to worry, We got you covered. We assist you in locating spacious plots and luxurious homes. Together, we can shape your destiny.
Contact Us